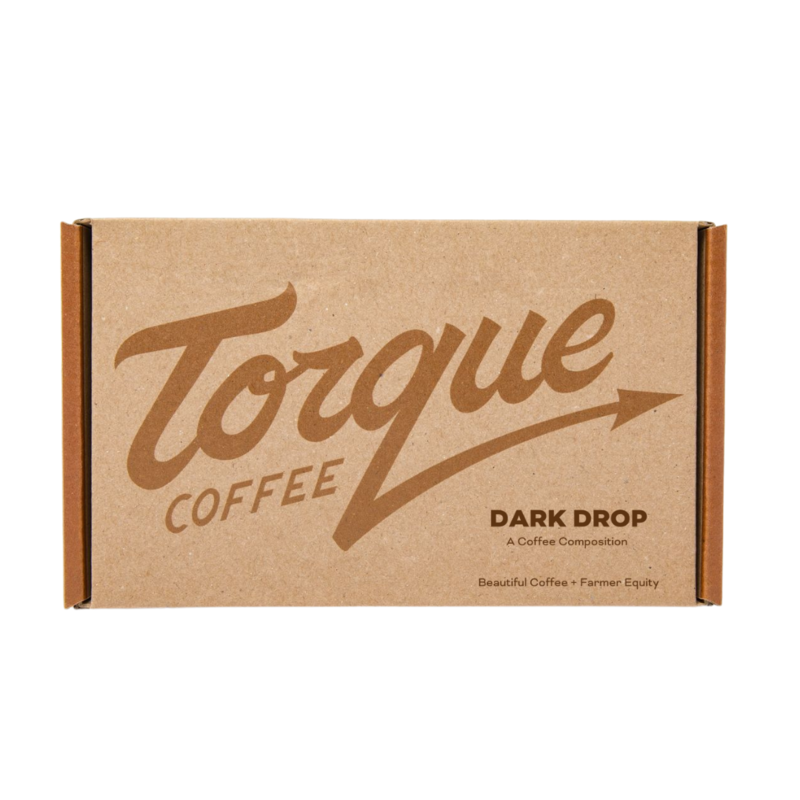 A coffee composition celebrating heavy, sweet dessert decadence. GOLD MEDAL WINNER as espresso!
Altitude,
meters
1650 - 1825; 1500 - 1675
Country
Guatemala; Costa Rica
Region
Huehuetenango; Tres Rios
Processes
Fully Washed; Natural
Notes from the curator
A bag of beautiful dark chocolate and dark fruits. Sometimes in life you have to embrace the chaos and run with the darkness. And oh my how sweet the darkness is. It's got plenty of oomph and bass, but the sweet high notes aren't burnt or flat. It's a ridiculously sweet dark chocolate candied apple party in your mouth. No bitterness, not burnt, just warmly developed muscovado like sugars and a glorious mouthfeel.
More about Torque Coffees
Join our journey to bring beautiful coffees together with radical equity. You're going to love our coffees. They're sweet, balanced & a joy to drink. Coffee Farmers love our coffees. They get paid 20% of the retail price of every coffee. The transparent ratio means both you & the farmers know exactly how much of the value they receive. Beautiful & Radical.
Read more...
Didn't like it.
I didn't care for this. It came out very sour and acidic-- the beans also jammed my spinn's grinder. Now, it's probably good coffee, but some beans just don't work well with the Spinn machine and this appears to be one of them. smooth and delicious
I got 2 flavors from Torque. However they were not marked when I received so not sure which was which. Enjoyed both but one more so and would love to have them labeled when they come.