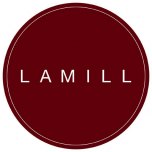 Black Onyx - dark roast drip blend
Country
Guatemala; Colombia; Peru
Notes from the curator
Black Onyx is our darkest roast, which might surprise you when you look closely at the beans. While some roasters make their dark roasts visibly oily, we prefer to take a gentler approach to our roasting, aiming at keeping the oils internal while still reaching a high temperature, which results in roasty, dark caramel flavors and beans that keep their integrity with a more stable shelf life.
More about LAMILL Coffee
LAMILL Coffee is a boutique coffee roaster proudly based in Los Angeles, California. We are in constant pursuit of offering coffees with unique flavor profiles that are sustainably produced and expertly processed, but also in a manner that is accessible to all. We roast each batch with care and intentionality to unlock the inherent characteristic of coffee
Read more...