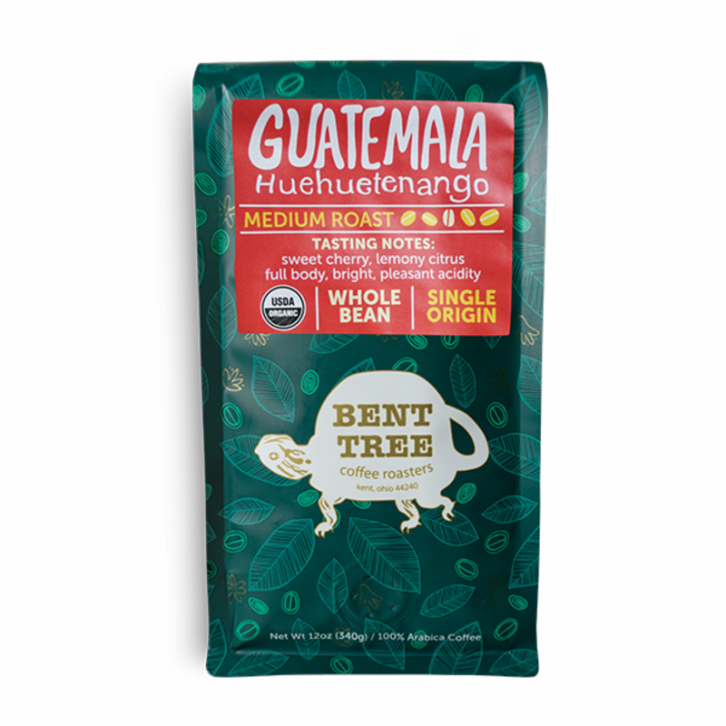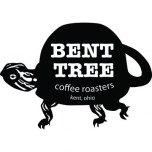 Brighter, full-bodied rich coffee that is fruity with flavors cherry, lemon, cinnamon and chocolate.
Altitude,
meters
1600 - 2200
Variety
Bourbon, Caturra, Catuai, Pache
Notes from the curator
Hue Hue Tenango (way-way-ten-nang-oh) is in the northeast highlands of Guatemala. With the natural shade from the highland jungles, this area provides the perfect growing environment for some of the most fragrant and aromatic coffees in the world. This coffee was grown and produced by the CODECH Coop (Coordinadora de Organizaciones de Desarrollo de Concepción Huista). One of the main objectives of CODECH is to encourage the participation of women in the Guatemalan workforce and economy.
More about Bent Tree Coffee Roasters, LLC
Bent Tree Coffee Roasters was born from a love of coffee in the summer of 2011. We are a small batch, artisan coffee roaster located in historic downtown Kent, Ohio. We seek out and start with high quality Arabican green coffee beans and carefully roast them to perfection.
Read more...

Great Value for specialty coffee!
I've heard a lot of good things from Guatemalan coffee, so I was pretty excited for this one! And I have to say, it didn't disappoint! Big blast of fruit, specially cherry! Nice body. the only thing I would complain about is I feel like the acidity on the finish is a bit harsh. I really like bright acidic coffee, but this stuff was almost too acidic and I could feel it in my throat. But still, great coffee and the price is amazing!
Great Coffee!
This is a fantastic coffee to add to your rotation. I will definitely be doing so. Highly recommend! Great price on a great bean
I just spent a good bit of time crafting a charming review of this coffee. The review was witty and worldly, scholarly without being pedantic, nuanced yet not pretentious. And highly complimentary of the bean. And contained my own impressions of Bent Tree's brews and my tweaks. Unfortunately, when I scrolled down the page to find the name of Bent Tree's mushroom coffee (couldn't find it), I discovered that the act of scrolling down the page erased my not-yet-finished review. "Sit scriptor cave" (let the writer beware). When Spinn invited me to review my purchase, saying "Our algorithm will do the rest :)." I didn't realize this is what they had in mind. At least I know not to waste writing time on Spinn's site again :( Spinn's sin is not Bent Tree's, however, and this huehue is a great bean. I find their brew recommendations a bit too bold for my taste, because huehue is a bold bean in itself, so I dial down their bean-water ratio a bit and find it still very bracing, full of the full-earth, total-mouth taste I love about Huehuetenango. French roast Huehuetenango is the unanimous favorite coffee of the baristas in my favorite coffee house on the coast.