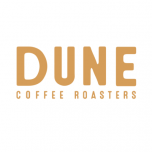 We find a soft nutty flavor like hazelnut and milk chocolate.
Notes from the curator
Unión de Ejidos de San Fernando is a coffee farmer's cooperative, located in the municipality of Tenejapa in Chiapas. Established in 2012, Unión de Ejidos has brought together several producers with different backgrounds to produce this lot. The cooperative's goals are to increase production of organic coffee, to secure channels for their producers' coffees in order to avoid intermediaries, and to raise the social and economic conditions of the cooperative members.
More about Dune Coffee
We believe that specialty coffee is for everyone, and should be accessible, approachable and fun.
Read more...
No Customer Reviews
Be the first to write a review.