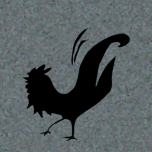 An atypical Indonesian coffee. Sweet orange juice acidity and sumptuous body. Flavors of chocolate, vanilla, caramel.
Altitude,
meters
1000 - 1500
More about ITHACA COFFEE COMPANY
We are an organic certified coffee roaster. We have been roasting coffee in Ithaca, NY since 1982. Our roasts are profile roasted to expose the unique flavors and aromas inherent, and to develop sweetness. We strive to maintain a clean, balanced acidity while minimizing the impact of the roast.
Read more... Smooth
Matched up via Spinns recommendation, and did not disappoint. Very smooth, nice deep flavor

Overall good!
This is a good, strong coffee. Comes out with some particulate matter for some reason, but not enough to feel gritty