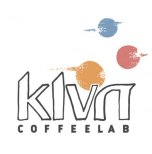 El Plan high quaility results in a bright, sweet cup, bringing notes of Persimmon, Hibiscus & Almond Brittle.
Altitude,
meters
1600 - 1600
Notes from the curator
This coffee is iconic for its omni roast style which was inspired by the nordic approach to roasting. Though KLVN Coffee Lab does not roast our coffee to as light as nordic roast, we aim for clean, sweet and fruit like cups with minimal bitterness if possible.
More about KLVN Coffee Lab
The name in the letters is a refracted reference to Lord Kelvin, 19th century British mathematician and scientist of the scale of absolute temperature. We're a specialty coffee roaster focused on harnessing the inherent and transportive qualities that coffee possesses from its beginning.
Read more...
No Customer Reviews
Be the first to write a review.