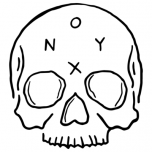 This naturally processed coffee boasts a complex and layered berry note, paired with jasmine florals.
Processes
Natural; Raised-Bed Dried
Notes from the curator
Located high in the mountains, near the village of Shantawene, the Testi Ayla station produces stunning coffees grown by the small-holders in the region. This natural from Bensa is a shining example of what we love about this process. This is a versatile coffee, performing well both as a filter brew or espresso.
More about Onyx Coffee Lab
Started in 2012 by Jon and Andrea Allen, Onyx Coffee Lab strives to find the best possible coffees and roast them to their full potential. In 2022 we won the US Roasters Competition and the US Brewer's Cup Competition, going on to place 2nd in both categories in the World Coffee Championships.
Read more...
No Customer Reviews
Be the first to write a review.