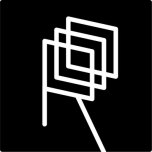 We're digging the notes of sweet praline, zesty lime, and smooth chocolate.
Altitude,
meters
1550 - 1900
Variety
Catimore, Caturra, costa rica, Typica, Bourbon
Notes from the curator
We hope you enjoy this coffee as much as we certainly do. Thanks for your support.
More about Repetition Coffee
At Repetition Coffee, we strive to make every cup an experience you want to repeat. We're women owned, locally roasted, ethically sourced, and always fresh.
Read more...
No Customer Reviews
Be the first to write a review.