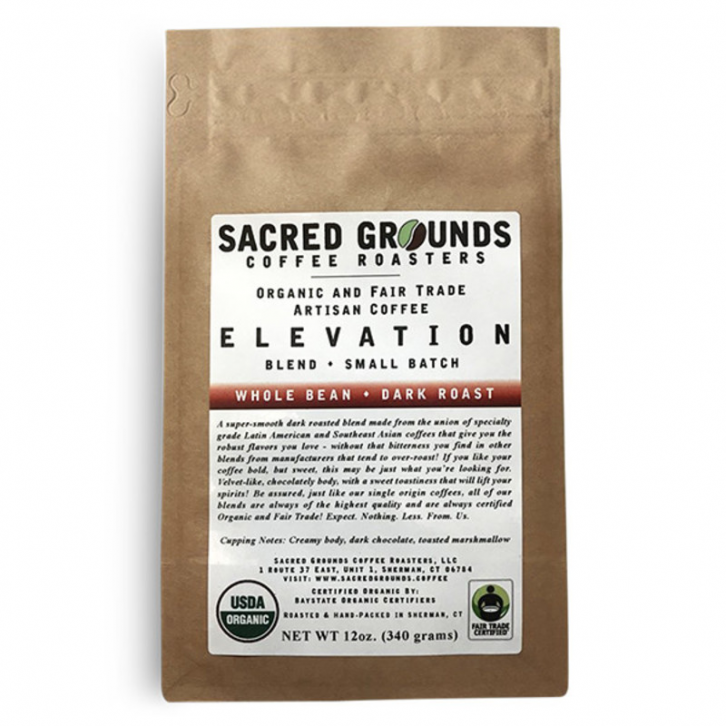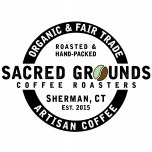 Designed as an espresso blend, but versatile enough for any style of brewing.
Notes from the curator
Cupping notes: creamy body with notes of dark chocolate, toasted marshmallow.
More about Sacred Grounds Coffee Roasters
Sacred Grounds Coffee Roasters is a USDA Certified Organic and Fair Trade Certified small-batch roastery located in the beautiful little town of Sherman, Connecticut.
Read more... Wow that's good
This is my new favorite coffee. It is fantastic as an espresso or perfect for lattes. Bold without being bitter and the description is spot on.
New Favorite!
I can't believe how delicious this coffee is. The description is spot on with the creaminess and the notes of chocolate and toasted marshmallow. I've bought at least 5-6 bags and my partner is possibly more hooked than I am by this coffee. The beans ship within days of being roasted. I keep trying other coffees and while they are also good, I look forward to finishing them so I can go back to this one.