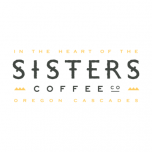 A coffee not for the faint of heart, this Brazilian jewel is the darkest roast we offer. Big body and a lasting finish.
More about Sisters Coffee Company
Founded in 1989 in a small wood cabin at the foot of the Oregon Cascades, Sisters Coffee cherishes our love for coffee and the beautiful place we call home. Our mission is to create an authentic coffee experience built on a deep love for our craft and heartfelt kindness for the people we serve.
Read more...
No Customer Reviews
Be the first to write a review.