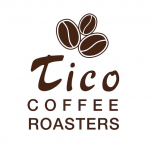 Black Tiger is our signature dark roast for coffee connoisseurs who prefer a bold cup with a full body.
Notes from the curator
The coffee is strong with dark chocolate tones and a lingering finish.
More about Tico Coffee Roasters
We craft sustainable, exclusive, and unique Grand Cru coffees in very small batches guaranteeing product freshness and consistency. Driven by a passion for excellence, we have specialized in bringing only the best coffees directly from the coffee lands. We exist to offer a truly unique experience that empowers, protects, and nourishes life from farm to cup.
Read more...
No Customer Reviews
Be the first to write a review.