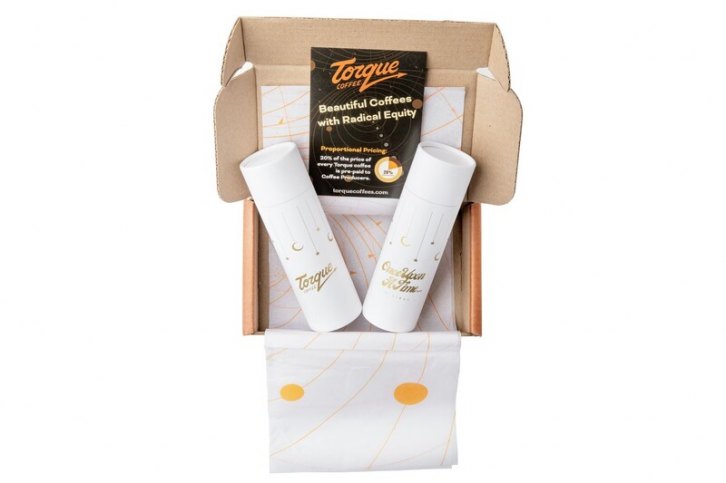 Las Lajas SL28 Natural Aerobic & Anaerobic Processing Boxed Set. Taste the Rainbow!
Altitude,
meters
1500 - 1650
Notes from the curator
Coffee wizards Francisca and Oscar of Beneficio Las Lajas in the Central Valley of Costa Rica. * Diamante Negra- Natural Aerobic Process
Processed like an anaerobic but with oxygen then dried 50% African raised bed & 50% on patios in the sun * Diamante Noble - Natural Anaerobic Process 
Anaerobic w/ no additives, just coffee cherries then dried 100% on patios in the sun (Each box has one of each coffee so you can taste these magical coffees side by side!)
More about Torque Coffees
Join our journey to bring beautiful coffees together with radical equity. You're going to love our coffees. They're sweet, balanced & a joy to drink. Coffee Farmers love our coffees. They get paid 20% of the retail price of every coffee. The transparent ratio means both you & the farmers know exactly how much of the value they receive. Beautiful & Radical.
Read more...
No Customer Reviews
Be the first to write a review.