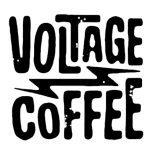 This coffee holds an acidity contrast to the common acidity in most Kenyan coffees leaving us intrigued and impressed.
Altitude,
meters
1600 - 1800
More about Voltage Coffee Project
We collaborate with farmers, roast coffee, and open unique concepts — all with the sole focus of creating community.
Read more...
No Customer Reviews
Be the first to write a review.