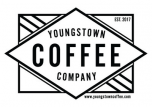 If you like cold brew coffee, this blend is for you!
Country
Colombia; Guatemala
Notes from the curator
Specifically blended for cold extraction this all arabica blend features notes of chocolate, honey, and berries with absolutely no acidity. You will not need any sweetener with this blend, as the cold extraction process brings out the natural sugars and the roasted caramelized sugars. Great on hot days, or when a cold drink will hit the spot! This is what we are famous for!
More about Youngstown Coffee Company
It's been 20 years, as a family, in pursuit of the greatest coffees from around the globe. But what was passion, is now our craft. These single origin beans and hand crafted blends represent our dedication, our love & our hard work placed in every step of that journey.
Read more...
No Customer Reviews
Be the first to write a review.