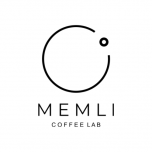 Tasting Notes | dark chocolate, stone fruits, nutmeg
Notes from the curator
This is your cake pairing coffee. I love ending a good meal with a dessert and a great cup of coffee. As a grown kid, I'm still amazed and happy when I have chocolate. Therefore, I wanted to find a coffee with a big milk chocolate note with a hint of baking spices and fruits. In this cup, nobody steals the show, flavor, sweetness, acidity, body, and aftertaste all coexist in harmony.
More about Memli Coffee Lab
Mindfully Roasted coffee focusing on terroir, transparency, and education. Our mission is to provide sensory excellence by drawing a picture through coffee flavors. Our roasting approach highlights the quality of each coffee's terroir, making sure the producer's craft is not lost during the roast.
Read more...
No Customer Reviews
Be the first to write a review.