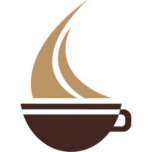 A beautifully mild blend of sweet and nutty make this breakfast blend a very nice start to each day!
More about Superior Coffee Roasting Co.
Born on the shores of the Largest Fresh Water Lake in the World, our mission is provide not only a "Superior" coffee, roasted with the traditional small batch attention to detail, but to be an active part of the community supporting water quality and sustainability efforts. After all, a good cup of coffee, has to start with a good cup of water!
Read more... great coffee!
Ordered this roast online from Spinn and loved the Michigan bean! Give it a try! Great coffee
I stopped in to this coffee shop when we were in Sault Ste. Marie. I picked up some of their whole bean Salior Sunrise. I really enjoyed it and have been ordering it through Spinn ever since. Give it a try, you wont be disappointed.