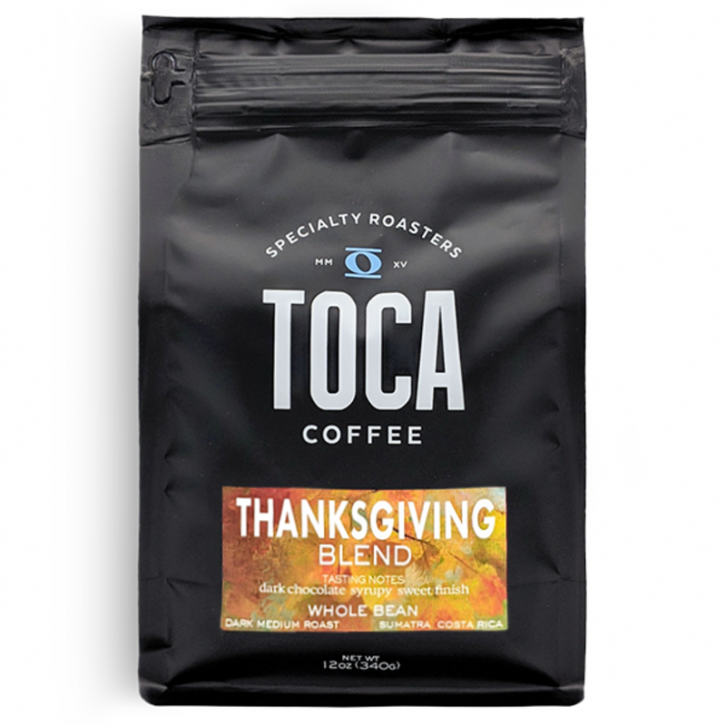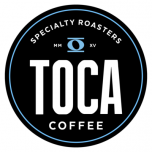 We have the cure! The indulgences of the day will certainly leave you in a tryptophanic trance. Let this blend of Sumatra Mandheling and Costa Rica Tarrazu revive you. Enjoy a rich round cup with hints of dark chocolate, cedar, honey and citrus. Dark Medium Roast
Notes from the curator
We have the cure! The indulgences of the day will certainly leave you in a tryptophanic trance. Let this blend of Sumatra Mandheling and Costa Rica Tarrazu revive you. Enjoy a rich round cup with hints of dark chocolate, cedar, honey and citrus. Dark Medium Roast
More about TOCA Coffee
TOCA Coffee is a family business putting decades of coffee knowledge and experience in each bag. We want you to taste what we love doing – roasting small batches of specialty coffee to produce a naturally sweet, smooth, complex, aromatic, and flavorful cup.
Read more... Beans have Become Too Oily for Pinn
We have loved this coffee as our go-to beans in our Spinn for over a year, but our last two bags have gone from being relatively dry to very oily. Too oily to feed properly into the Spinn grinder. If we don't open the lid and push bean into the grinder, we get a very weak cup of dishwater-looking coffee. nice blend
This is a little thinner body and a touch more acidic than I am used to from Toca's Halcyon Days and a couple of their other offerings. With my Spinn machine I up the coffee and slightly decrease the water over their recipe. Still a great morning coffee