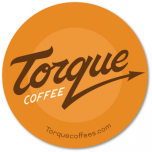 A sparklingly crisp & wonderful coffees from the famed Huehuetenago region of Guatemala. Florencio Villatoro rocks!
Altitude,
meters
1700 - 1800
Variety
Caturra, Red Bourbon
Notes from the curator
The Villatoro family of Guatemala is famous in coffee for producing stunningly beautiful coffees like this one. Flavors of sweet milk chocolate, wild honey and red apple with a sweet almond cream finish makes this coffee a stunner.
More about Torque Coffees
Beautiful Coffees With Radical Equity. With Torque's Proportional Pricing, 20% of the price of every coffee was pre-paid to Coffee Producers. Whether it s delightful single origin coffee or a sweet & balanced coffee composition, every coffee is 100% amazing & pays 20% to farmers.
Read more...
No Customer Reviews
Be the first to write a review.