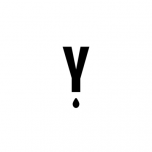 Creamy milk chocolate body with a moderate sweetness. Brown sugar dominates the flavor profile; with a touch of acidity.
Notes from the curator
Producer: Jennifer Pohlenz de Villareal Origin: Mexico Region: Chiapas Farm: La Chilana Altitude: 1300 Meters
More about YIELD
YIELD Coffee is a humanitarian coffee roasting company dedicated to relational coffee and long-term sustainability. We collaborate closely with coffee farmers who share our commitment to sustainability, exceptional quality, and long-term relationships. We transport beautiful coffees to Cincinnati and roast them fresh every week.
Read more... Bold and robust, a bit more than 'a touch of acidity'
If you like to drink your coffee without any additives, this one may be a bit to harsh for some. According to the other household members it was 'bitter'. I would say that this is the perfect coffee to pair with those who like to add just a bit of cream. I do appreciate it black but a splash of cream does go a long way to mellow out the acidity levels. That stated, it is a rather mild acidity for a light roast. And the brown sugar does dominate the flavor profile as they stated. I got some fairly mild almond and walnut notes, a bit of cinnamon, and then the chocolate kind of rounded it out at the end. DISCLAIMER: I am not a professional coffee taster so your mileage may vary.