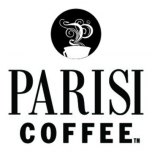 Four Bean Blend, 100% Arabica, Small Batch Roasted
Notes from the curator
Milk chocolate sweetness, notes of hazelnut and almonds, soft mandarin orange-like acidity and a velvety smooth mouthfeel. Together with milk, expect hints of vanilla and caramel sweetness. This coffee received a Coffee Review rating of 91 points in 2014.
More about Parisi Coffee
Great coffee is motivational. Inspirational. Timeless moments are often shared over a cup. So we take our coffee seriously. Selecting, roasting and brewing it right, is an art. Parisi Artisan Coffee is our proud, passionate homage to our Italian heritage. It's also our way to share our delicious traditions with you, so you can start your own.
Read more...

Fave!
First bag — loved it.