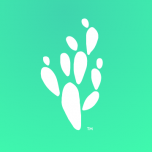 Provision's Ponderosa is a dark roast done differently.
Notes from the curator
Better yet, it is a bold coffee of carefully selected beans emphasizing caramel sweetness, balanced dark chocolate, and smooth raw honey. This coffee is strong enough to hold up to milk and sugar, or can be enjoyed black. We believe in a utilitarian approach to this coffee, so feel free to use it as espresso, pour over, french press, cold brew, or however your barista heart desires!
More about Provision Coffee
Founded in 2011, Provision Coffee is a wholesale and retail coffee company based in Phoenix, Arizona. We believe in building community through quality coffee, food, and drinks.
Read more...
No Customer Reviews
Be the first to write a review.