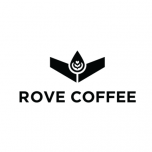 Process: Washed Roast: Medium Dark Flavor Notes: Cocoa, Almond, Praline
More about Rove Coffee
ROVE Coffee Roasting is a privately owned roaster in Nixa, MO. Our mission is to provide the best quality coffee to our customers around the globe. We deliver a quality product and pride ourselves in our exceptional customer service. Experience great coffee wherever you ROVE!
Read more... very mild
Was hoping for deeper flavor, I did have to adjust recipe due to acidity. Ok if you wan to drink a few cups in the morning solid sip
Really good overall coffee. Nice medium flavor with nutty and chocolate notes. Great every day morning cup! Tasty
Rich chocolate up front but very acidic on the back side.