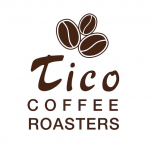 The Helsar micro mill is well known in the specialty coffee world for its sustainable practices.
Altitude,
meters
1650 - 1800
Notes from the curator
Twelve years ago, Ricardo Pérez Barrantes and the brothers Marvin and Felipe Rodriguez, opened the micro mill in Llano Bonito de Naranjo so they could provide full traceability and highest quality processing for their own coffee crops. Fertilizer is made on site from the coffee cherry pulp combined with molasses, mined zinc, boron, and other minerals. The coffee is grown grown by Don Ricardo and his daughter Mariana and is an exclusive project that is only available at Tico Coffee Roasters.
More about Tico Coffee Roasters
We craft sustainable, exclusive, and unique Grand Cru coffees in very small batches guaranteeing product freshness and consistency. Driven by a passion for excellence, we have specialized in bringing only the best coffees directly from the coffee lands. We exist to offer a truly unique experience that empowers, protects, and nourishes life from farm to cup.
Read more...
No Customer Reviews
Be the first to write a review.