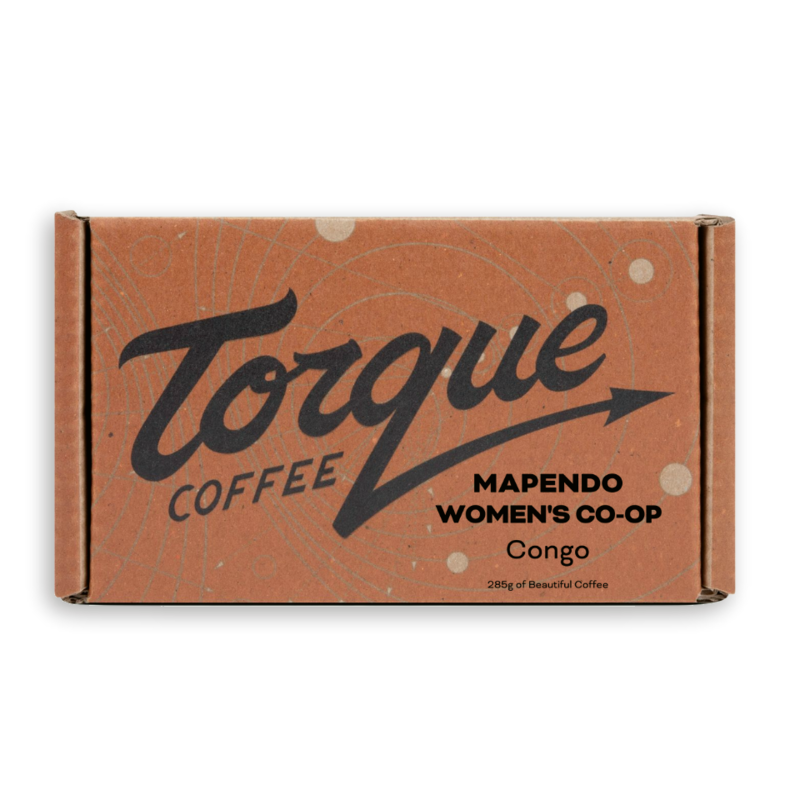 Flavors: Molasses | Cherry Cordial | Fudge Feelings: Darkly Dreaming Dexter deigning to venture into the darkness.
Altitude,
meters
1650 - 1750
Country
Democratic Republic of Congo
Notes from the curator
This is a wonderfully dark and supremely balanced roast profile. No burnt notes, just dark sticky sweetness. We took our delightfully juicy Mapendo coffee and took it to our version of the dark side. That means we extended the development time by 70 seconds and ended 14F later. It's big, round and sweet.
More about Torque Coffees
Join our journey to bring beautiful coffees together with radical equity. You're going to love our coffees. They're sweet, balanced & a joy to drink. Coffee Farmers love our coffees. They get paid 20% of the retail price of every coffee. The transparent ratio means both you & the farmers know exactly how much of the value they receive. Beautiful & Radical.
Read more...
No Customer Reviews
Be the first to write a review.