YIELD
Honduras - Mira Flores (Organic)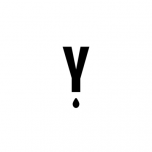 Joel Banegas is a 4th generation coffee farmer from Honduras. He is an operations and milling manager for De La Finca.
Region
Los Planes, Comayagua
Notes from the curator
Farmer: Joel Banegas Sr. Origin: Honduras Region: Los Planes, Comayagua Farm: Finca Mira Flores Processing: Natural Drop Temperature: 404 Finishing Time: 11:15
More about YIELD
YIELD Coffee is a humanitarian coffee roasting company dedicated to relational coffee and long-term sustainability. We collaborate closely with coffee farmers who share our commitment to sustainability, exceptional quality, and long-term relationships. We transport beautiful coffees to Cincinnati and roast them fresh every week.
Read more...
No Customer Reviews
Be the first to write a review.