YIELD
Honduras - Mira Flores (Organic)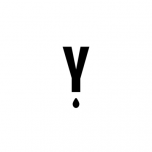 Joel Banegas is a 4th generation coffee farmer from Honduras. He is an operations and milling manager for De La Finca.
Region
Los Planes, Comayagua
Notes from the curator
Farmer: Joel Banegas Sr. Origin: Honduras Region: Los Planes, Comayagua Farm: Finca Mira Flores Processing: Natural Drop Temperature: 404 Finishing Time: 11:15
More about YIELD
YIELD Coffee is a humanitarian coffee roasting company dedicated to relational coffee and long-term sustainability. We collaborate closely with coffee farmers who share our commitment to sustainability, exceptional quality, and long-term relationships. We transport beautiful coffees to Cincinnati and roast them fresh every week.
Read more...
Consistently Amazing
Fresh!! So many layers of flowers, chocolate, and the tiniest berry note. The best I have had on Spinn marketplace. This is my 4th bag!