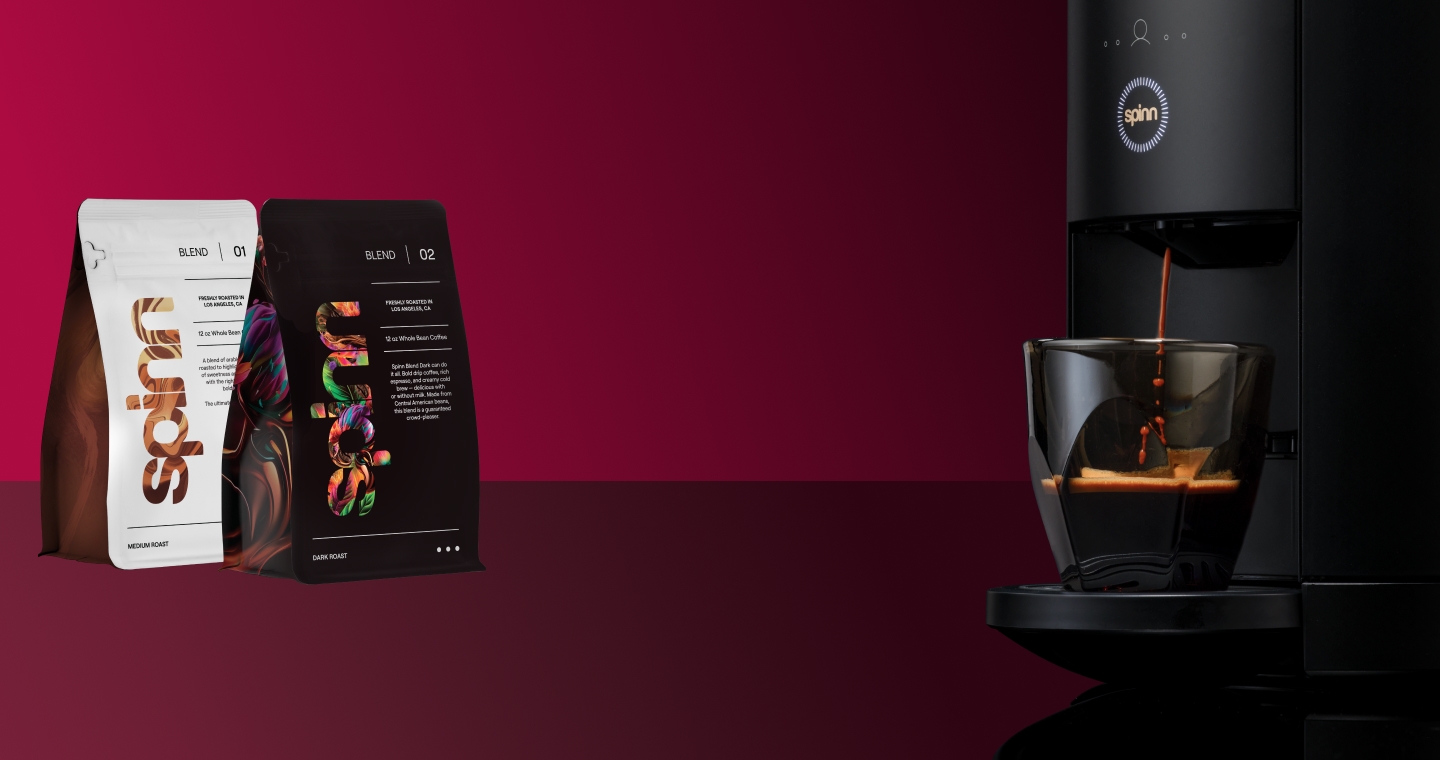 Introducing  
Spinn Blend Subscription
With a Spinn Blend subscription you'll get freshly roasted coffee delivered to your door on a regular basis. Spinn Blends have been designed to give you the best experience possible from your Spinn Maker.
Try Spinn Blend Subscription
Now Available at Spinn Marketplace
Now Available at Spinn Marketplace
Our market includes 120+ unique roasters
Find your favorite coffee with our filters
$3 flat delivery fee from each Roaster to any US location
The World's Largest Coffee Market
All-in-One Coffee Maker
The Spinn Coffee Maker unlocks your beans' potential to craft perfect drinks every time.
Learn more
New to Coffee?
Learn the basics of coffee and Spinn on our YouTube channel, with lots of tips and tricks.
Spinn YouTube