The World's Largest Coffee Market
Our market includes 120+ unique roasters
Find your favorite coffee with our filters
$3 flat delivery fee from each Roaster to any US location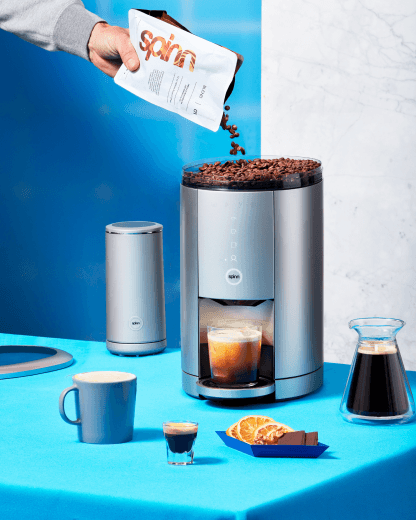 Introducing
Spinn Blend
Spinn Blend is the perfect way to start your coffee exploration. A medium roast that is designed to make any drink you can brew on Spinn taste delicious. Try a bag today or sign up for a subscription so you always have a bag on hand.
All-in-One Coffee Maker
The Spinn Coffee Maker unlocks your beans' potential to craft perfect drinks every time.
Learn more
New to Coffee?
Learn the basics of coffee and Spinn on our YouTube channel, with lots of tips and tricks.
Spinn YouTube